Today I found out that my interview will be conducted on Monday 22nd February 2021 at 13:50. I will be interviewed by Richard Pay, a senior creative at Uniform.net. The design agency does a lot of branding and marketing material for large-scaled corporations such as the likes of Innocent, Fever-tree and Bedrock. They did some motion design work for the Bedrock advert, filming a short commercial of their tonic water. I will be looking forward to asking Richard about the process they went into, if for example they filmed the entire stock footage themselves.
In my portfolio, I will be looking to mostly include my motion design work. However, because I only started doing motion design seriously a year ago, I need to be smart about the way I present my work. I might need to do a few side projects in the meantime so that I have a large enough show-reel to demonstrate at the interview.
After doing a bit of research on show-reels, motion designers recommend using Microsoft PowerPoint for online Teams interviews. I have two monitors which means I can leave some notes on the secondary monitor that can prompt me in case I get stuck when presenting.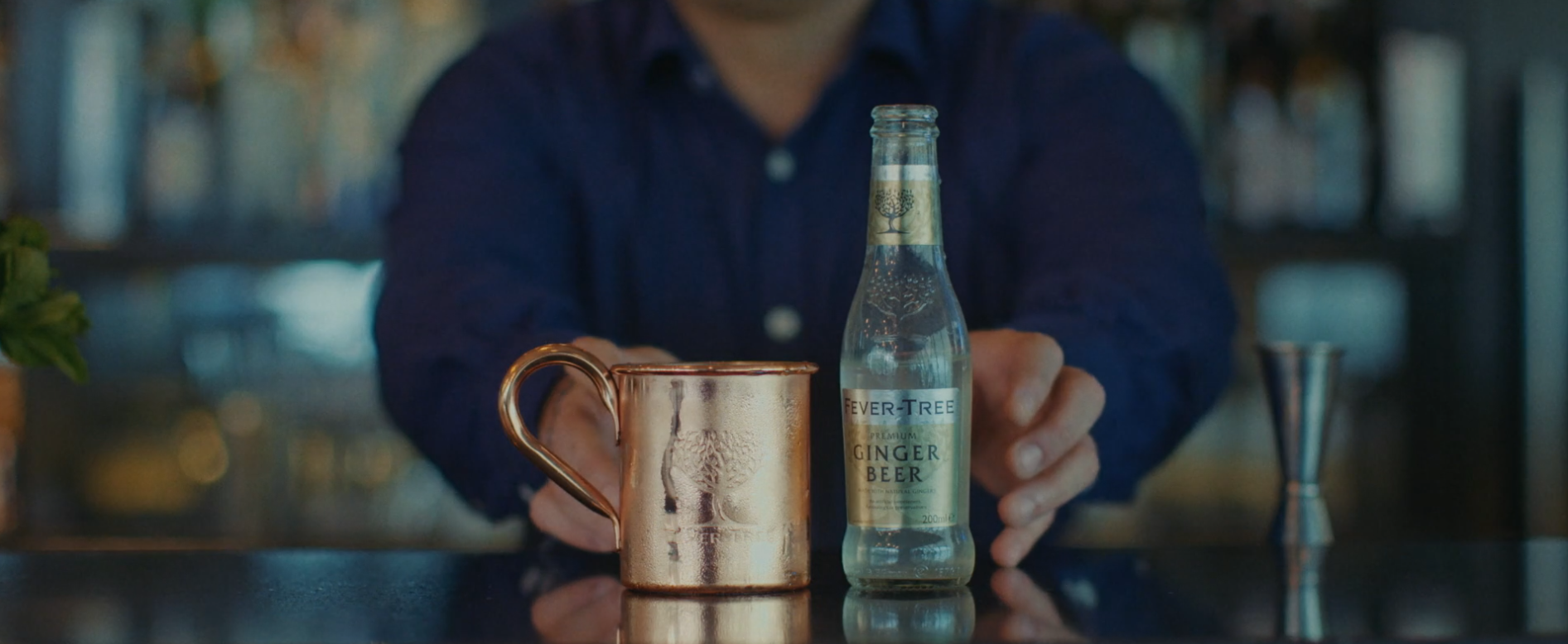 I am hoping to feature 4 solid motion design projects in the interview. I am thinking of including my Sky High, which is a pixel art looping animation of a city skyline. The 5-second frank advert will also be good to feature in my opinion as it is very professional looking, with a good end-slate. Although my Reprocess campaign is still not complete, I hope to include some of the finished video clips in the portfolio. Reprocess is a mixture of both physical and digital work, so I will need to photograph my ship sculptures in a professional manner.
I will also need to write up some notes for the secondary monitor which will be a life-line during the interview. I am not familiar with the presenting functions of PowerPoint so I will need to do some research in order to make the presentation run smoothly. My biggest worry is that I get stuck and I will have to restart the powerpoint. Plenty of practice will help me with this.
After doing more research on uniform.net I discovered that the company has 2 junior motion designers currently employed, so I am thinking of asking Richard Pay about the experience it takes for a junior designer to become a full-fledged designer as this is probably what I will be doing in my first design job.

Teams has a record function and after doing some test runs, I realised that occasionally Teams skips frames when playing video as it has limited bandwidth per call. I came up a solution, I will play the videos as normal through teams, but I will mention to Richard that I also have a short show-reel that I can show him via a YouTube Link.  I have completed about 10 recordings and I feel confident in my ability to talk about my work without looking at the notes. I will continue practicing over the next two weeks so that I fully comfortable with the software and online interview environment.
I will leave two minutes spare at the end of the interview so that Richard has enough time to play the YouTube video on his laptop, thus eliminating the frame-rate issue altogether. I will also need to update my show-reel to feature all the relevant video in the portfolio. Which should not take me too long as I have the existing Premier Pro file on my computer, I will just need to replace footage. Hopefully Richard will be okay with clicking the link and understanding that normally this issue would not occur.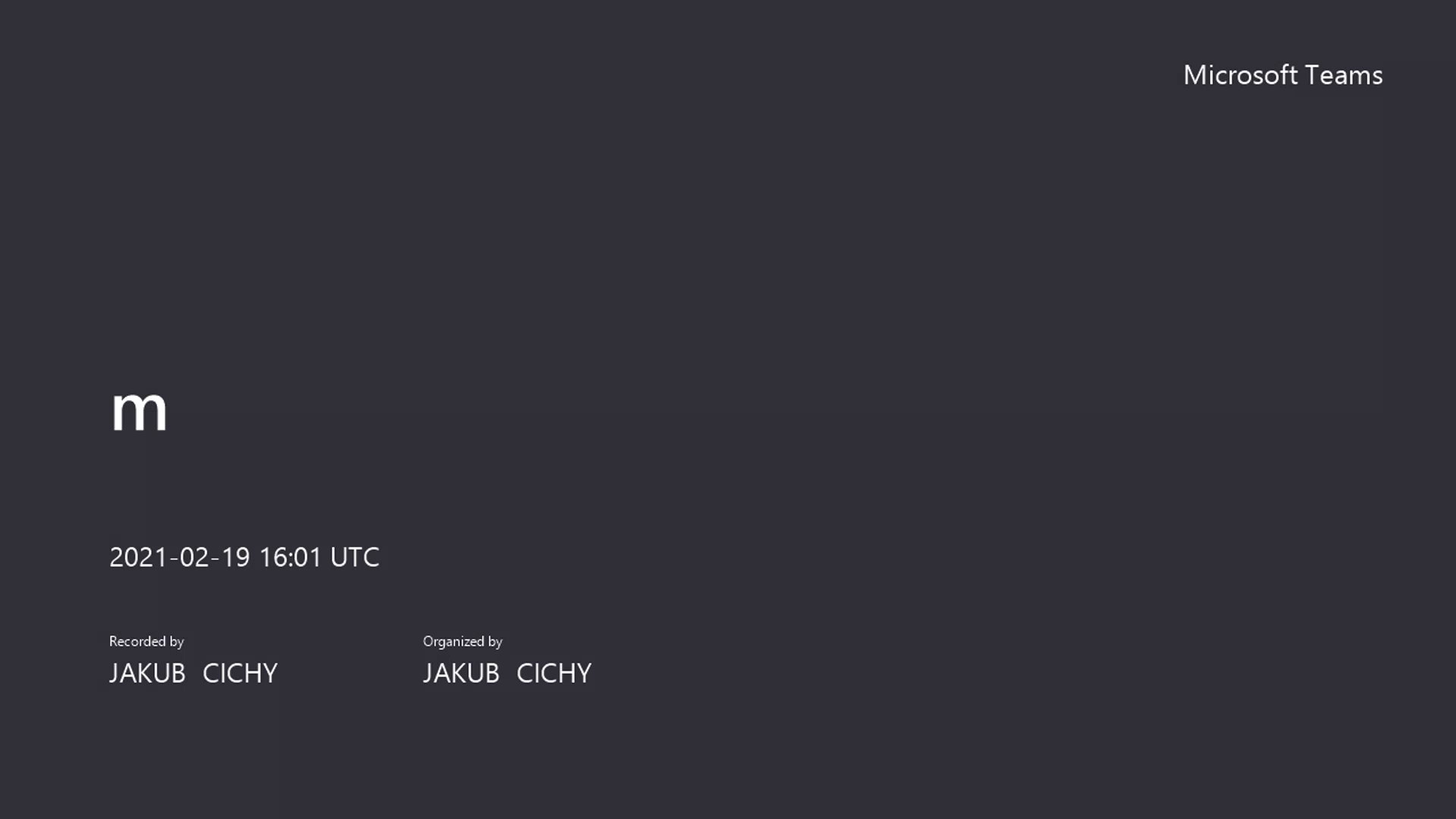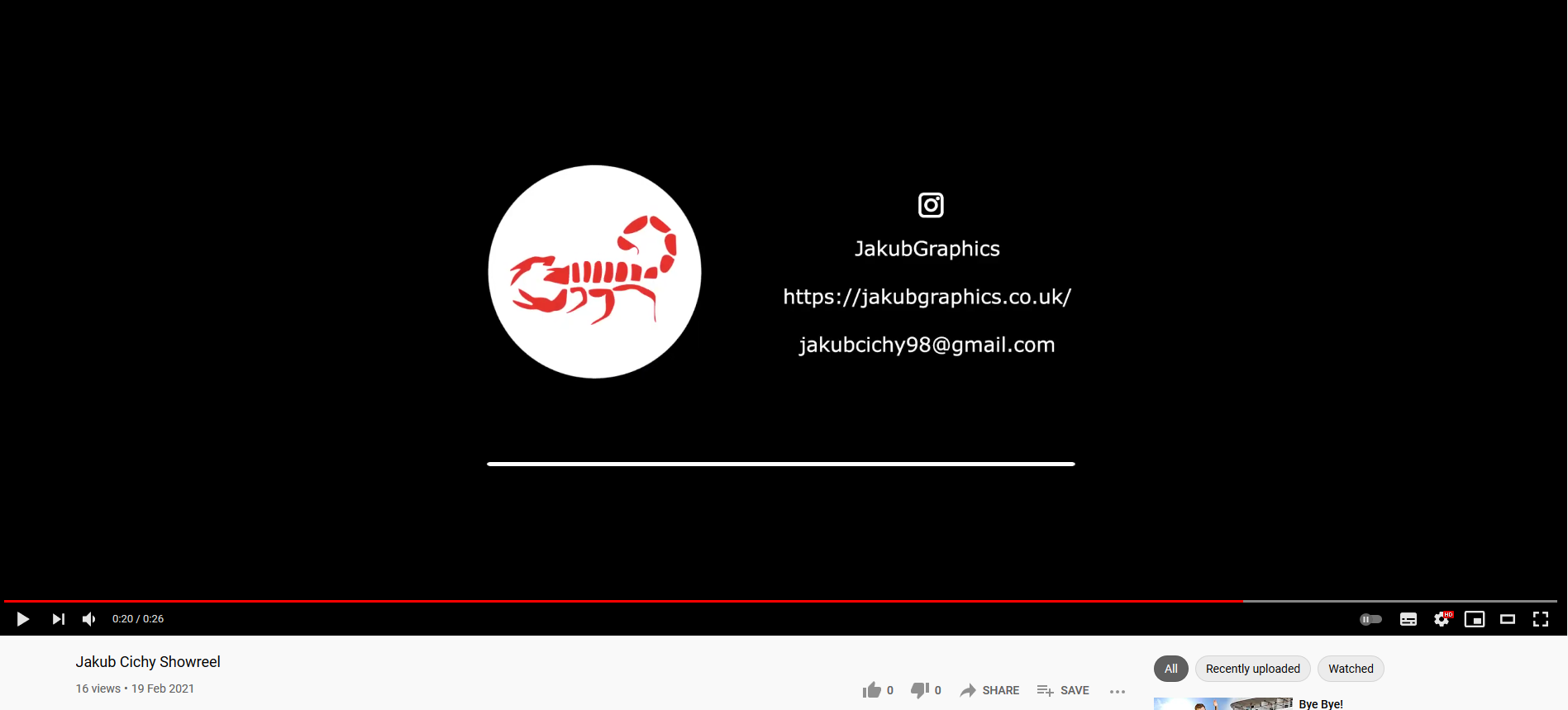 Final Interview Portfolio
Today is interview day and I was feeling very nervous when joining the Teams call, even though I practiced and recording myself speaking at least 10 times. When I first joined, I was immediately thrown in and the 10 minute interview starter. Thankfully, I had all the slides prepared and all I needed to do was press 'share screen content'. At the start of the interview, I was speaking relatively fast as I was quite nervous. Richard even at one point stopped me because I glanced over the Sky High video, without explaining the brief behind it properly. Which I am not going to lie, made me even more nervous. I eventually mentioned to find my rhythm and the right tone on the serenity music animation.
He also mentioned that I should explain the briefs more in depth before showing the videos as context very much matters. He liked my Sky High animation but added that I should perhaps add an animation of the lights changing in the buildings, to make the animation feel more complete. I agree with him as I was going to add changing lights in the animation, but I could not make them work properly, hence I made them static.  I will go back and look into them once again. My Franko commercial had overwhelmingly positive feedback, he just would have liked if the video was a bit longer and there is a clearer message on the end-slate. It is difficult to differentiate if the bottle is a purchasable product or a recycling campaign
Overall Richard was quite scary in his serious tone but I felt that he had good pointers regarding my work and where I can improve to become a well-rounded motion designer. Next time round I think I should include more screengrabs from my animations to highlight some of the hand-drawn elements which may have been lost with the videos only playing back once.

Richard seemed to like my question on the progression of junior designer and specified that a junior designer like myself might take 2-3 years to become a full motion designer, which made me feel very optimistic for my creative future.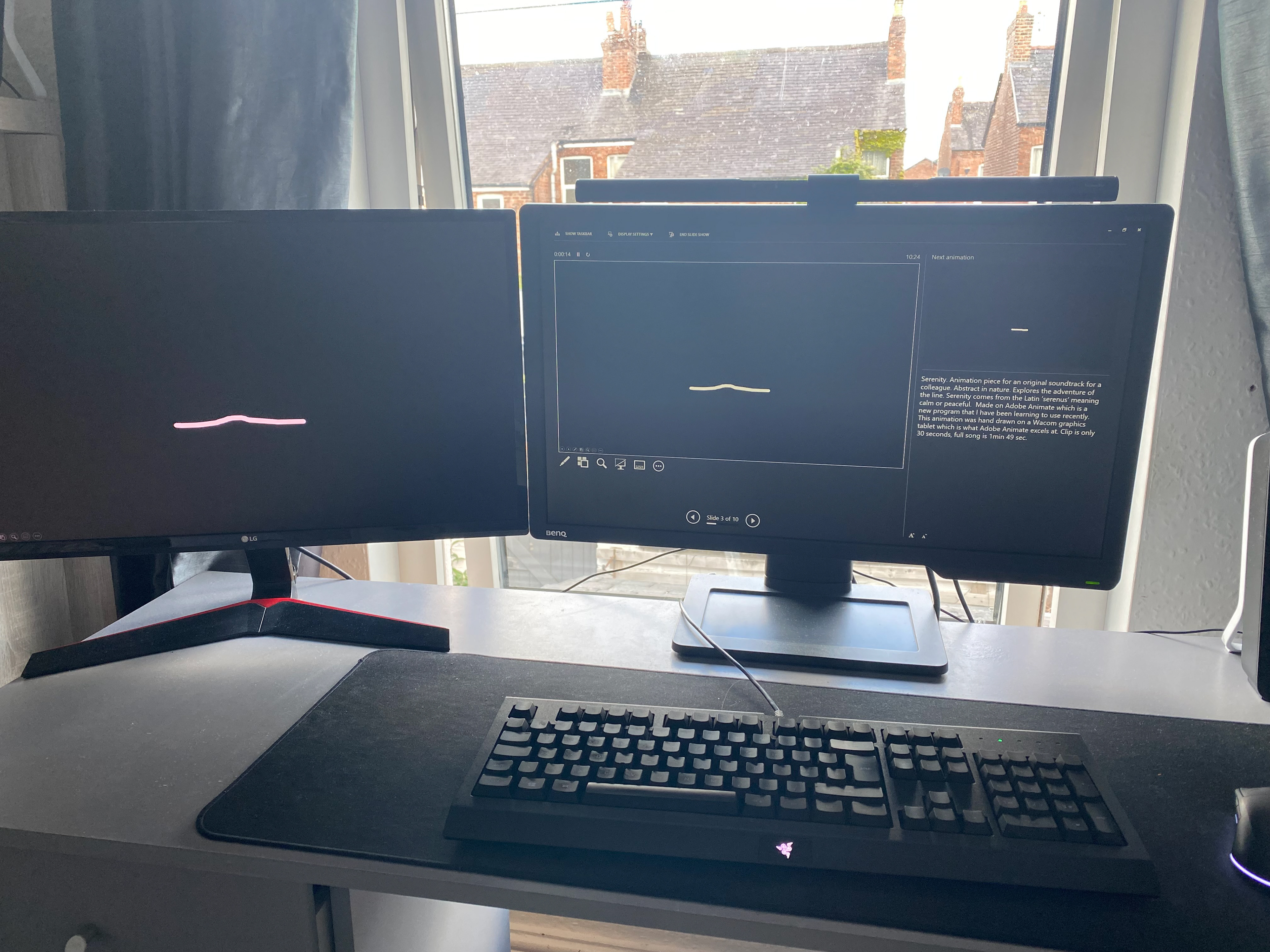 I just received my written feedback from Kevin Furlong and Bernadine Murray. I received a 55/100 mark for my portfolio and a 70/100 for my interview presentation. Averaging a 62.5/100, which I am quite pleased with.
Kevin mentioned that I talked too fast at times and that it felt quite rushed although I did find my flow towards the end of the interview. He also mentioned that I should avoid talking in a questioning tone as it seemed as if I lacked confidence in my work. The timing was spot on, with the YouTube link at the end taking me up to exactly 10 minutes. I will take the feedback on board and work on my motion portfolio as that seemed to mark me down in the average.
Bernadine liked that I was prepared with a link to YouTube, realising that Teams skips a lot of frames when screen-sharing video. For Sky-High I should I have talked a bit more about the client, that is the animation which I glanced over quickly, and I realise that I do not explain that well. Bernadine agreed with Richard that I should add flickering lights to the buildings. For the Serenity music animation, it will be useful to include more colour in the design as at the moment it seems quite serious and does not quite fit the tone of the music. In Franko, I just needed to add a better call of action on the end-slate. Reprocess needs a little more work as it lacks personality and at the moment it is missing a branding identity. The feedback from Bernadine was very insightful and it has made me realise that I need to polish my portfolio to make the briefs fit a similar artistic style. At the moment it is all over the place with styles ranging from 2D-3D illustrations and real video footage.
This interview has made me realise that my presentation skills are quite good, but I just need to keep working on motion work until I find a style that suits me best. I am feeling optimistic and I am looking forward to conducting more interviews in the near future!
Original Animated Lights in 'Sky High' That Need Reworking