Over the course of the next 6 months I will be analysing and researching guest lectures at University of Chester.  I will be focusing on gaining knowledge in effective networking, over the next year I want to be build a solid repertoire of clients which can rely on me to deliver motion design work. This blog will function as an insight into my design work and my way of problem solving the briefs that come to me.  I am hoping to gain some inspiration from the guest lecturers as they have a vast experience in the creative industry. They have first-hand experience which is what I lack, following their advice I hope to gain confidence in myself and my artwork.

This is my first time using Adobe Portfolio as a personal website creator, which help me develop my web designing skills. I also hope to purchase my own personal domain to make my myself seem more professional to potential clients. Domain names are usually around £10, so they are definitely worth the cost.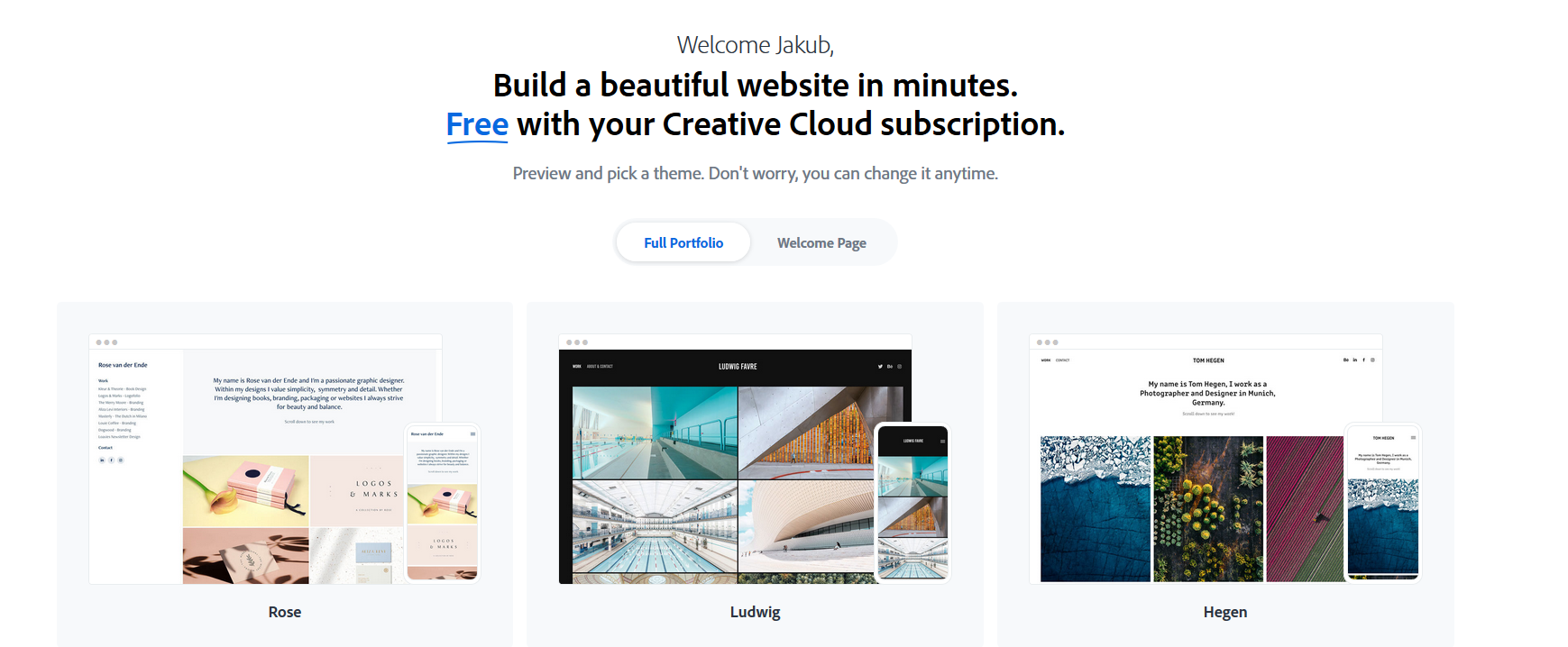 Denise Courcoux's lecture highlighted the long road that us creatives have to take in order to find a job doing what we love. Majoring in England and Fine Art, Denise a University of Chester graduate in English and Fine Art, do not have an easy career to begin with. She started her exhibition registrar career at the Nantwich Museum & Gallery. Exactly 4 miles from where I grew up! Denise then went on to work various roles at Bluecoat in Liverpool and at the Museum of Science & Industry in Manchester. Creating a very respectable portfolio and career over the last 15 years.
Denise's extensive career background provides her with many advantages as she has experience working using a variety of creative mediums, ranging from performance arts to creative writing. Jumping into different avenues of the creative field allows for big network of contacts in the field. Helping to find work as a free-lance designer a lot easier, as people start to recognise your previous work and experience.  Denise reinforced that I just need be persistent and patient in order to find my role as a creative as getting into the field can be quite challenging with little contacts at start. I just need to be confident in myself.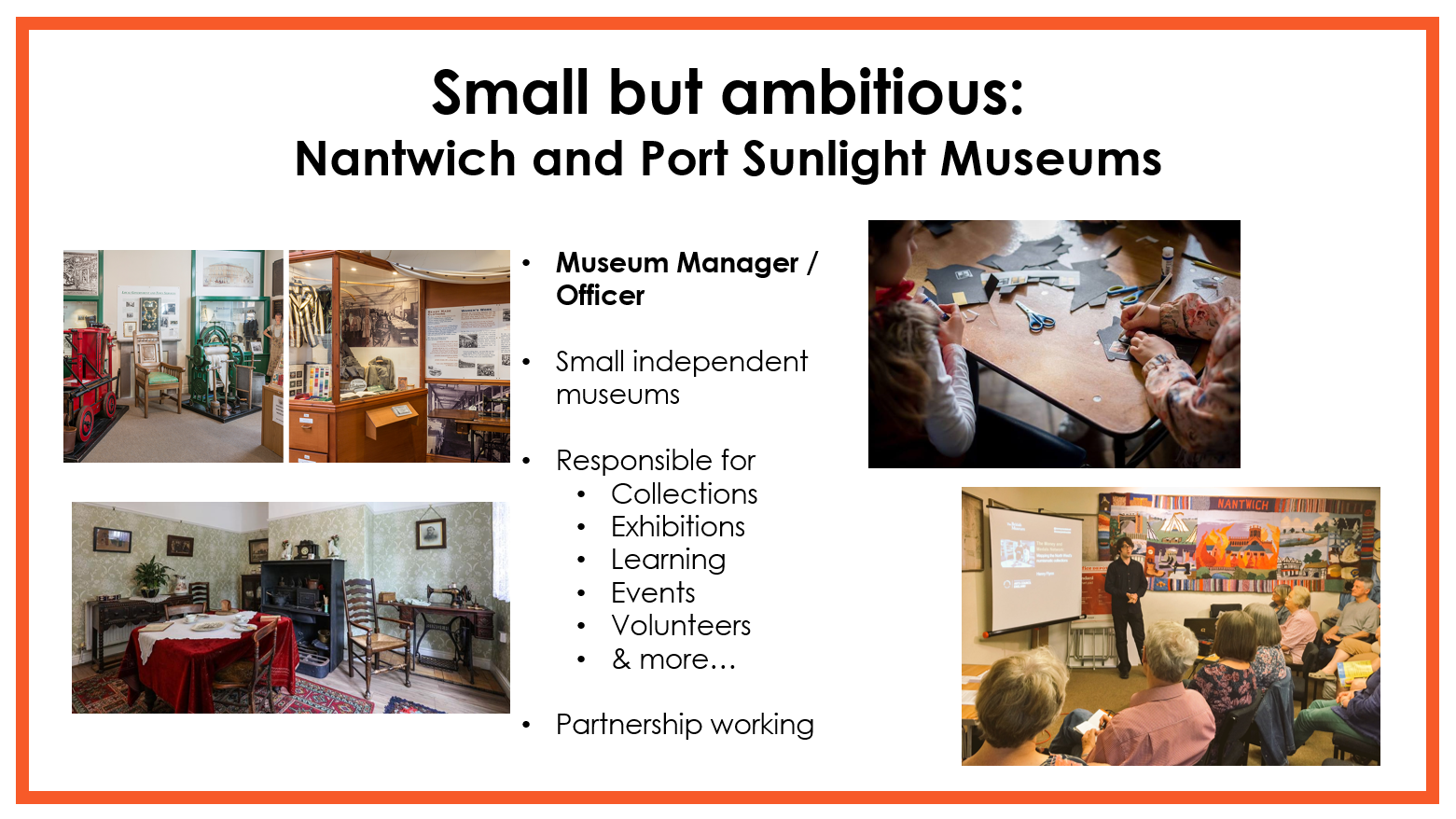 Denise's contact info: denisecourcoux@gmail.com
This week, Scott Duffey presented his creative journal as an Illustrator. I found the way he presents and tells his personal story very compelling as he let the audience in the chat choose the path of the presentation, making the whole lecture a lot more interactive and engaging. Scott does a lot of illustration work, which is similar to style to the minimalistic vector illustrative animations that I make. Based in Liverpool, Scott collaborates with a lot of local creativities in the city. His style is very recognisable as it follows similar tropes, vector illustrations with a splash of deliberate texture and detail here and there. This helps him in creating a stable cliental, as the clients will immediately known what sort of artistic style he works in.
Scott also co-owns 'Toucan Tango' print company, in which he and his wife design and print illustration for customers around the world. With the company being such a success, the couple eventually opened a café that also doubles as a print shop. Merging their two passions into one. The Liverpool A2 screen-print is available to purchase for £30, which I think is reasonable for a custom hand drawn illustration at that size. I wish that in the future, I could also sell my photography in the form of canvas prints; to make some money from my photography hobby on the side.
In his many years in the creative industry, Scott also experienced several setbacks and he mentioned that it is okay to fail at first in order to gain experience. I should not be subjecting myself to extreme pressure to find a creative job straight away as it will most likely not be feasible with the ongoing coronavirus pandemic. Creative opportunities will come, I just need to keep looking and keep my portfolio updated.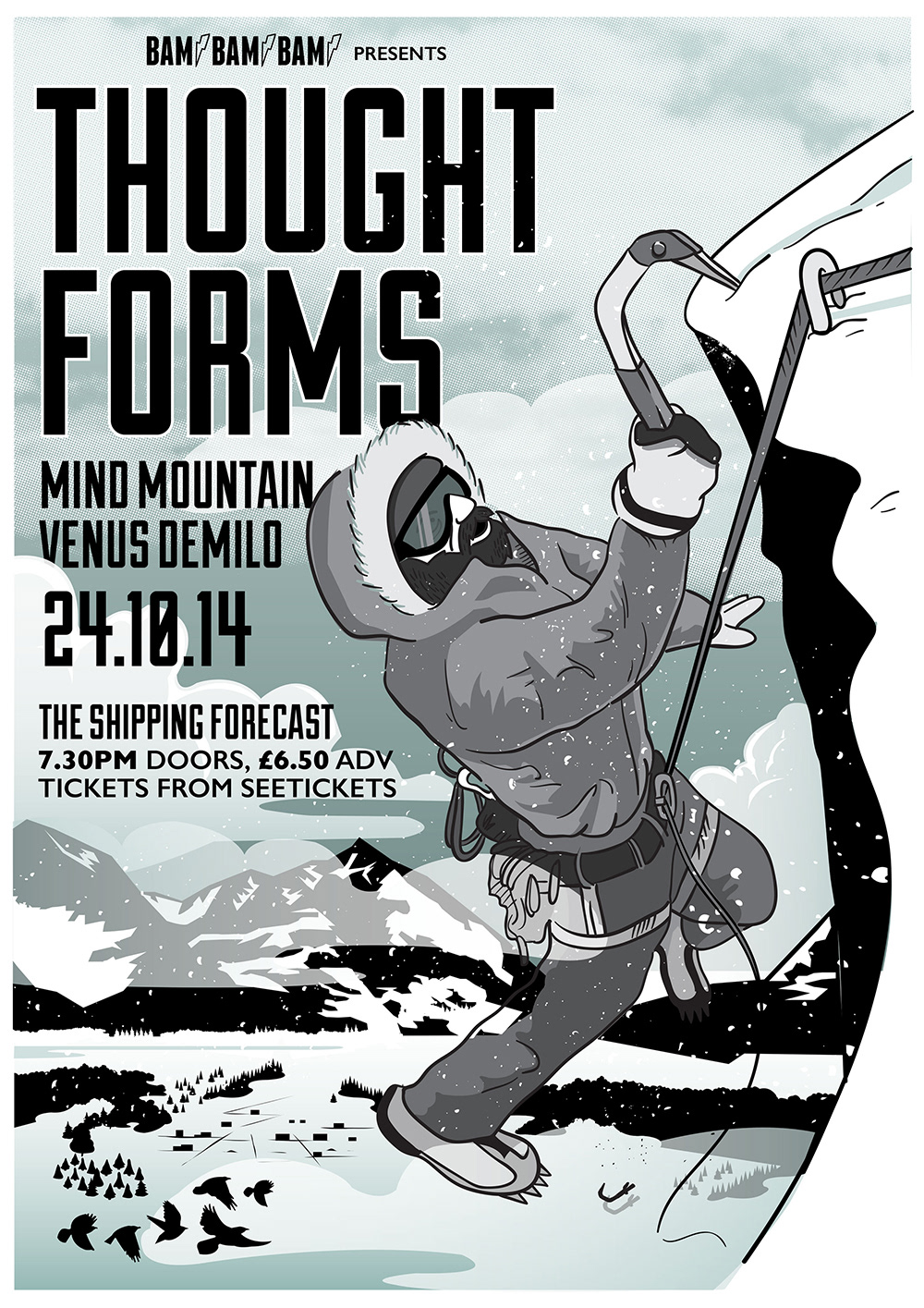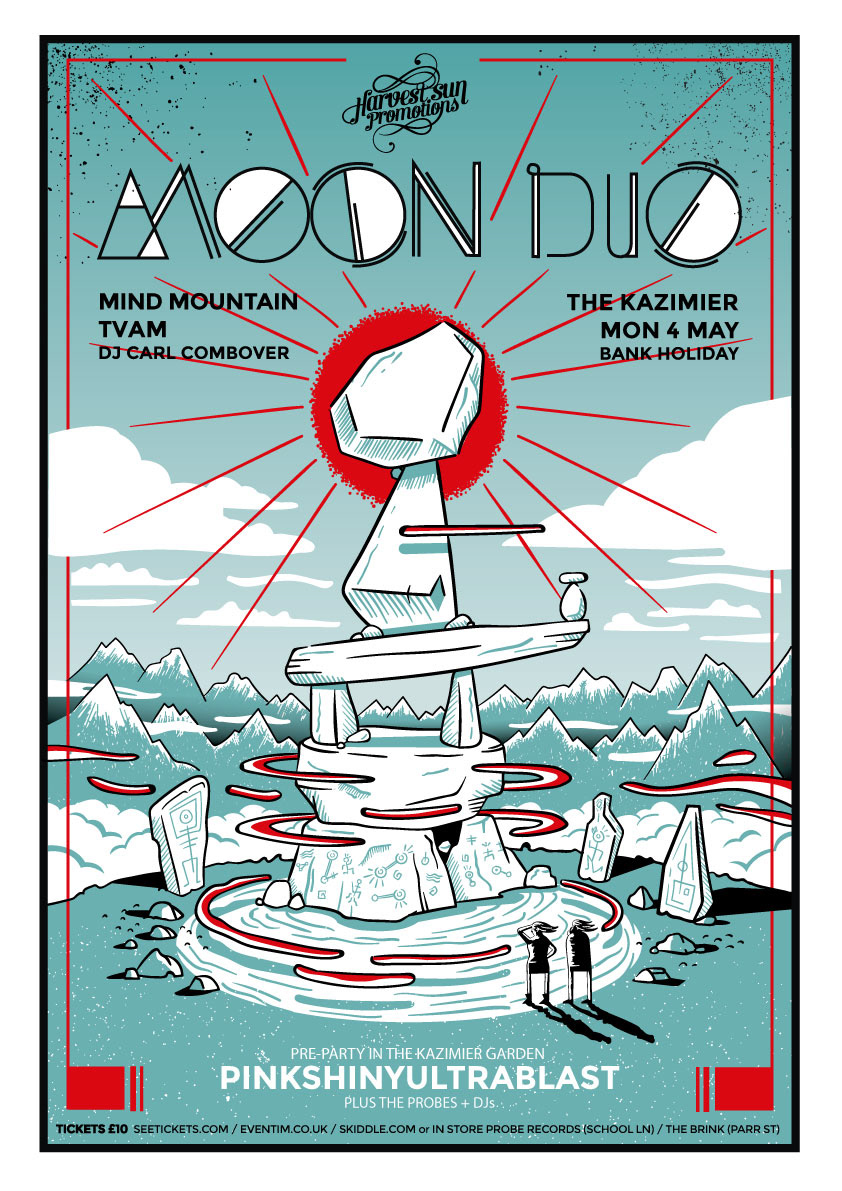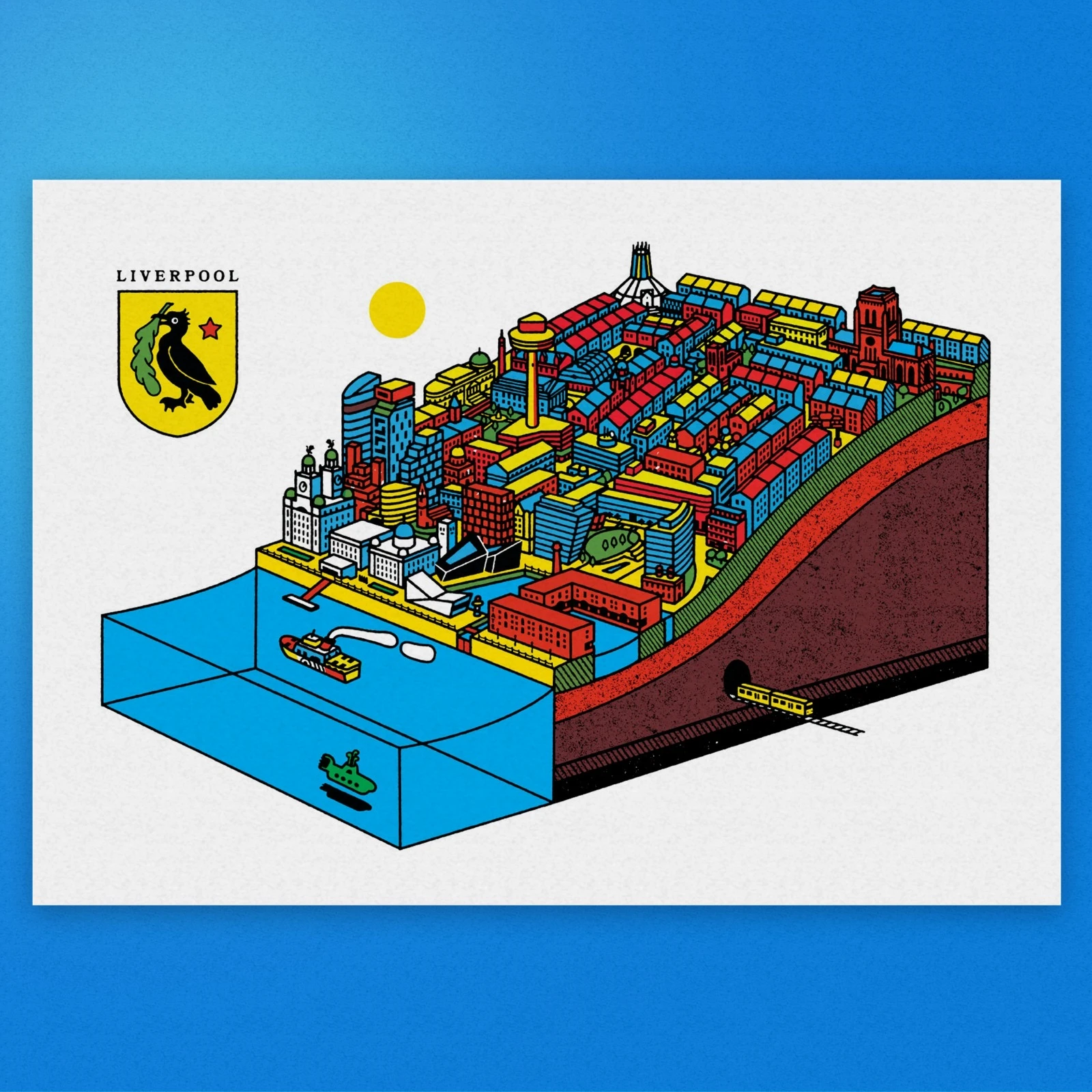 Third-year degree show is planned for 3rd June 2021, with a public Exhibition open for 28th June 2021. The exhibition will be a platform to showcase the best work of final-year art students. I will be participating and I need to finish my installation for the 13th May deadline. Although due to the coronavirus pandemic restrictions, the show will be moved online, there will be a 3-d model of the exhibition space so that the public can interact with the art pieces in a digital sphere. Mimicking the experience of the real space.
The public show can also attract potential employers as the show will be open to everyone on 28th June, so I will need to develop my best work as it could open new job opportunities for me. It is possible that the show might need sponsorship and fundraising, so I am keeping my eyes peeled for further information. Experience in a fundraising event could look good on my cv.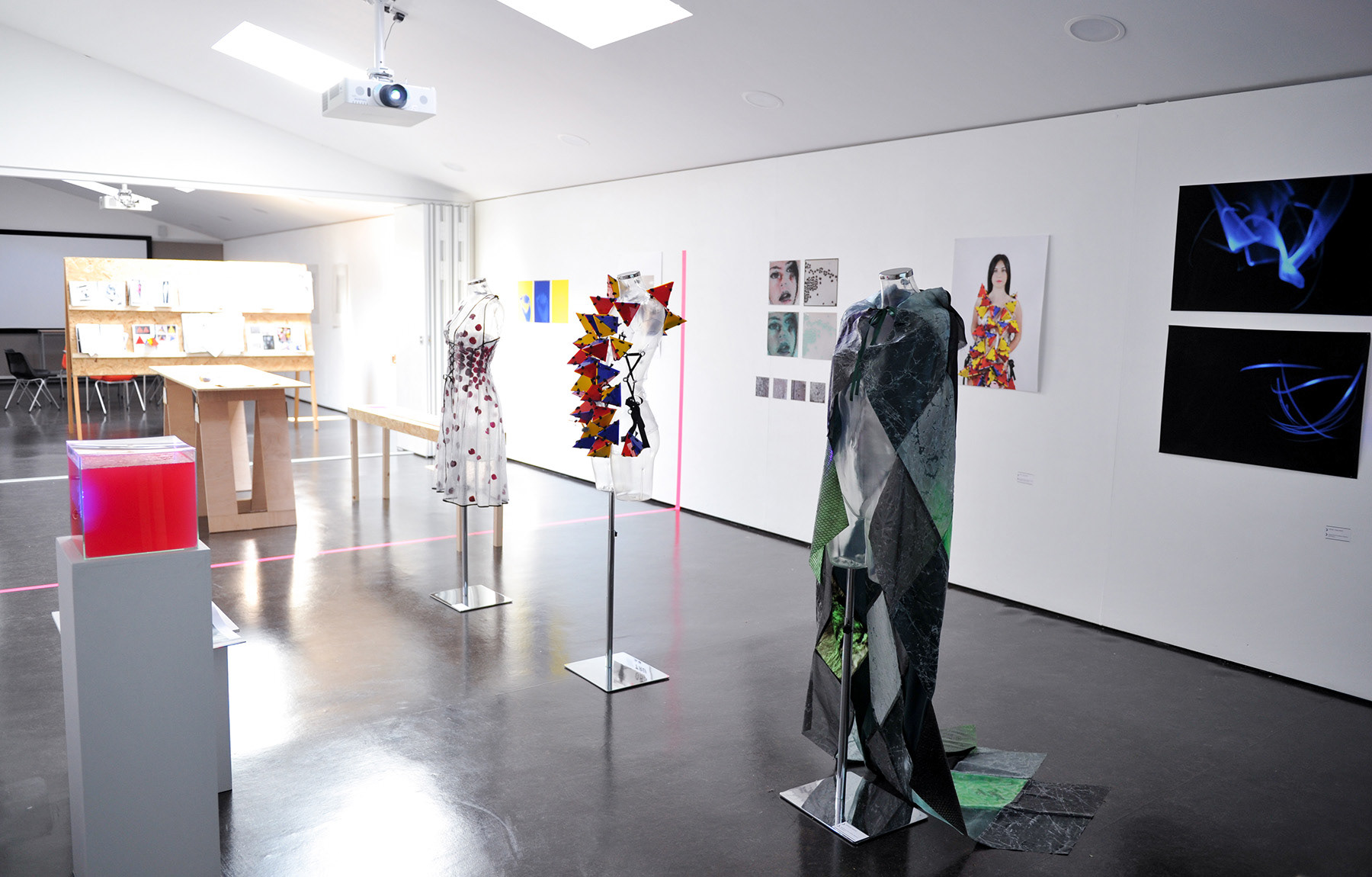 Aimee Grundell is a creative of many talents. She mentioned in her lecture that she held many job titles over the years, ranging from creative director to marketing director. Aimee has a unique minimalistic illustration style which I am quite fond of; her interior design work is unique, with many of her work featuring cartoon-like decor for interiors. Allowing her to move her digital work into the physical world and branding her with a recognisable style. After Aimee's speech I felt inspired and I decided that for my 'Reprocess' brief, I will also be mixing digital and physical media. Experimenting with recycled ship sculptures that other people can recreate by following a video tutorial. My first sculpture took 200 metres of aluminum wire and 12 hours of work. Although it took a lot of effort, I am very happy with the way it turned out.
The advice Aimee gave was insightful, she mentioned that as a young creative you should be taking every project that is available to you. In order to build up your experience with different crafts and to network with as many people as you can. The networks are what provide you with a job, without them it is difficult to find freelance work. She also mentioned that it is important to have fun doing the work that you are commissioned and not to be afraid to experiment with different tools and art styles. Otherwise, you will find the commission work to be miserable and therefore you will be more likely to avoid it in the future. She had an interesting instruction to 'collaborate with people that annoy you' as they will challenge you and push you into new creative directions. My goal is to collaborate with a lot more creatives this year so that I gain the experience and confidence that I need to become a successful artist.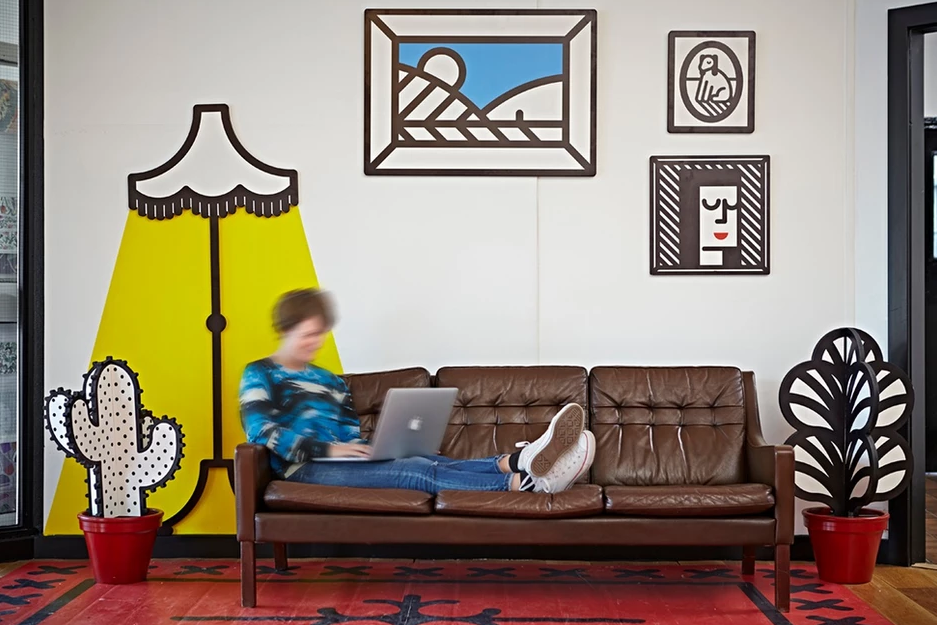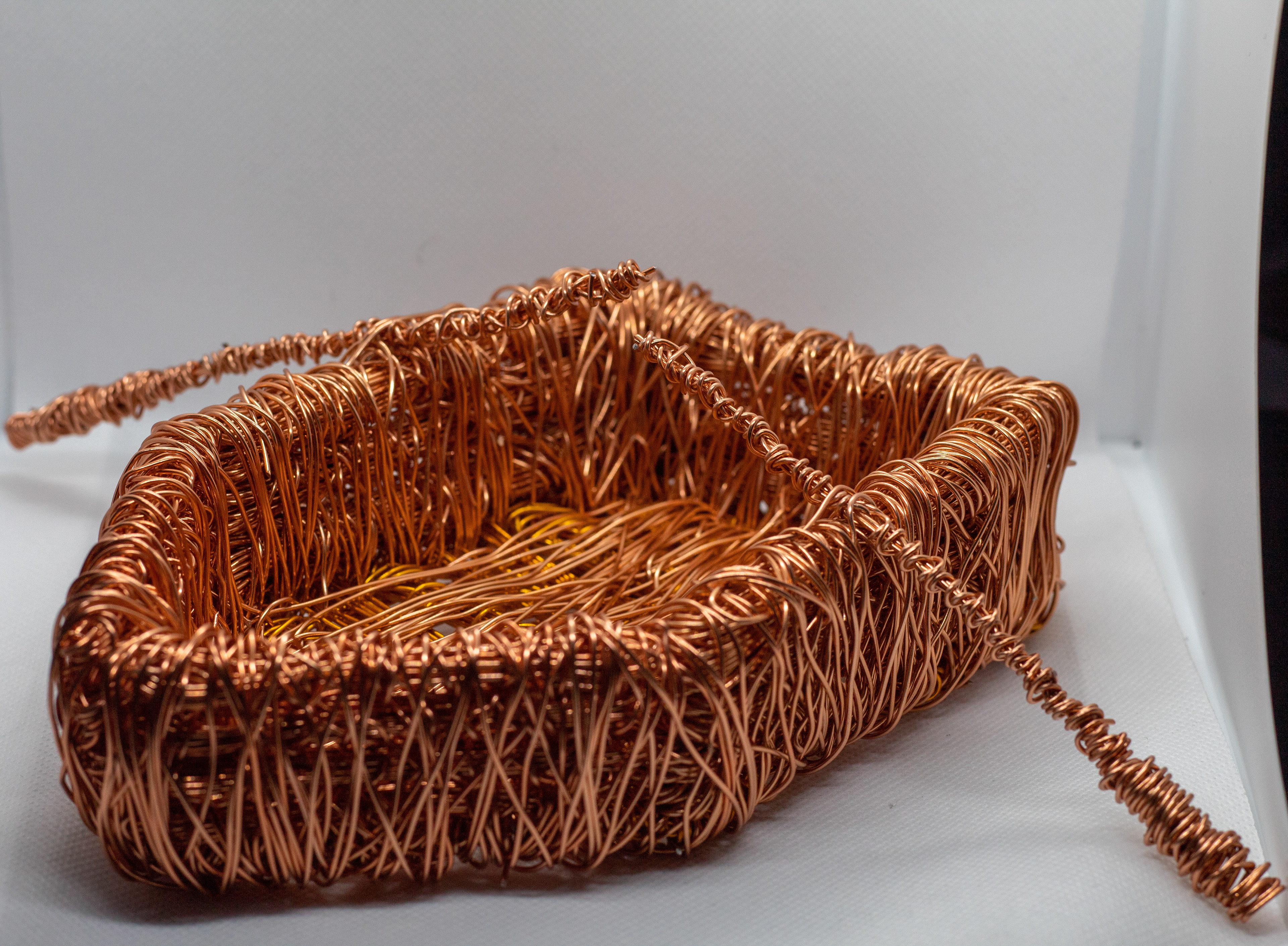 Due to doing photography as a side hobby, Stephanie Wynne and Stephen Mccoy's lecture on networking in the photography field was very useful and informative. Stephanie and Stephen operate mainly in Liverpool and I am looking to move to Liverpool once I complete my final year in education so their advice was practical. They mentioned it is paramount to put yourself out there by doing any creative work possible so that companies and clients start to recognise your name. A printed portfolio helps as it allows clients to quickly flick through the type of photography work that you do.

In terms of digital portfolios, Stephanie and Stephen recommend to use Instagram to reach a wider audience online. I have created an individual photography Instagram following their advice, in order to diversify the two types of commission work that I want to do. Keeping the motion design and photography separate. The photography Instagram attracts photography orientated clients, thus broadening my reach as a creative.

Stephanie and Stephen's expertise in photography has inspired me to take my photography more seriously. I particularly like the landscape shots of Liverpool as they encapsulate the creativity within the city. The weather in both shots create an interesting contrast, showcasing alternative perspectives of Liverpool. They also recommended to take and sell stock photos on the internet as they can be a good way to network, hence I also created shutterstock profile. I will be selling my 'A New Beginning' photograph to the public whilst also advertising my motion design work in the social links.
Link to my photography Instagram:
https://www.instagram.com/lens.viewer/

Dr Austin Houldsworth's lecture on his creative journey to become a successful critical and speculative designer was very inspiring. Dr Austin went into great depths on how he developed his monetary replacement solution for his PhD research project.
Nicknamed 'Walden Note Money', the system challenged the store of value aspect of current currency models. The proposed system instead encouraged the public to actively destroy the currency after completing their assigned jobs. Musical notes would then play from the incinerator to inform other workers and overseers that the necessary task has been completed. The goal being to keep the economy going and to encourage other workers to keep working.
Although Austin's work is mainly based on product design, his short lecture provided insight on how to creatively come up with solutions for briefs by critical thinking. His advice on effective networking was also useful as I will be looking to create connections after I finish my degree education later this year.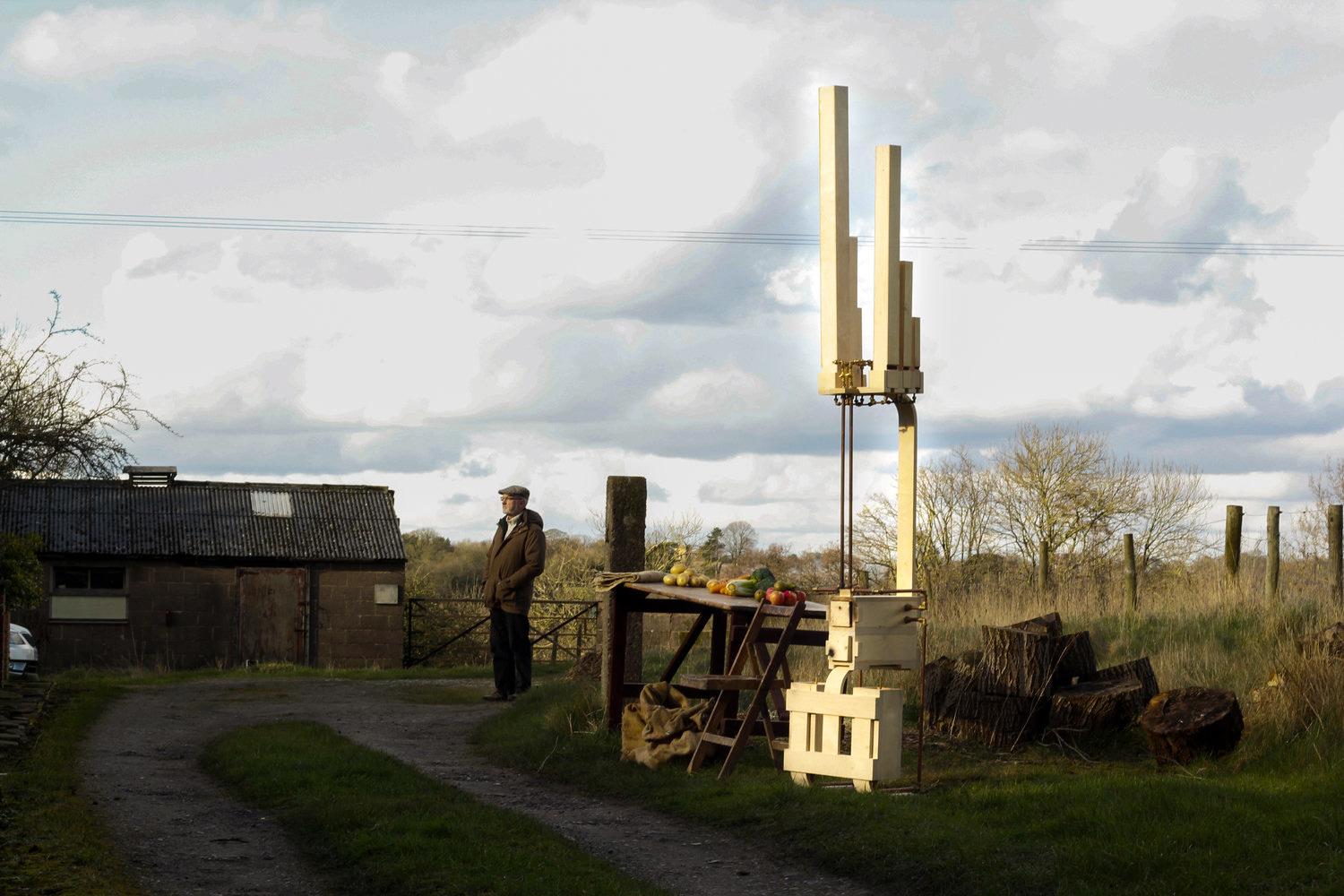 The introduction to the Master's degree in Design at Chester by Alan Summers grabbed my attention. Although I would love to do a Masters in Chester, I think that I would rather specifically do one for Motion Design. The MA in Motion Graphics at Edinburgh Napier University explores deeply the theories of motion and I think it would be beneficial for me as I am looking to going into that field after I finish education. However, I am keeping my options currently open as I will need to do more research to see what the best option is for me.
The Masters work by students shown in the presentation by Alan reminded me that there is a clear goal to education, to become an expert in the field that I find intriguing. All of the design work by the students was outstanding and it gives a example of what problem solving great design can achieve.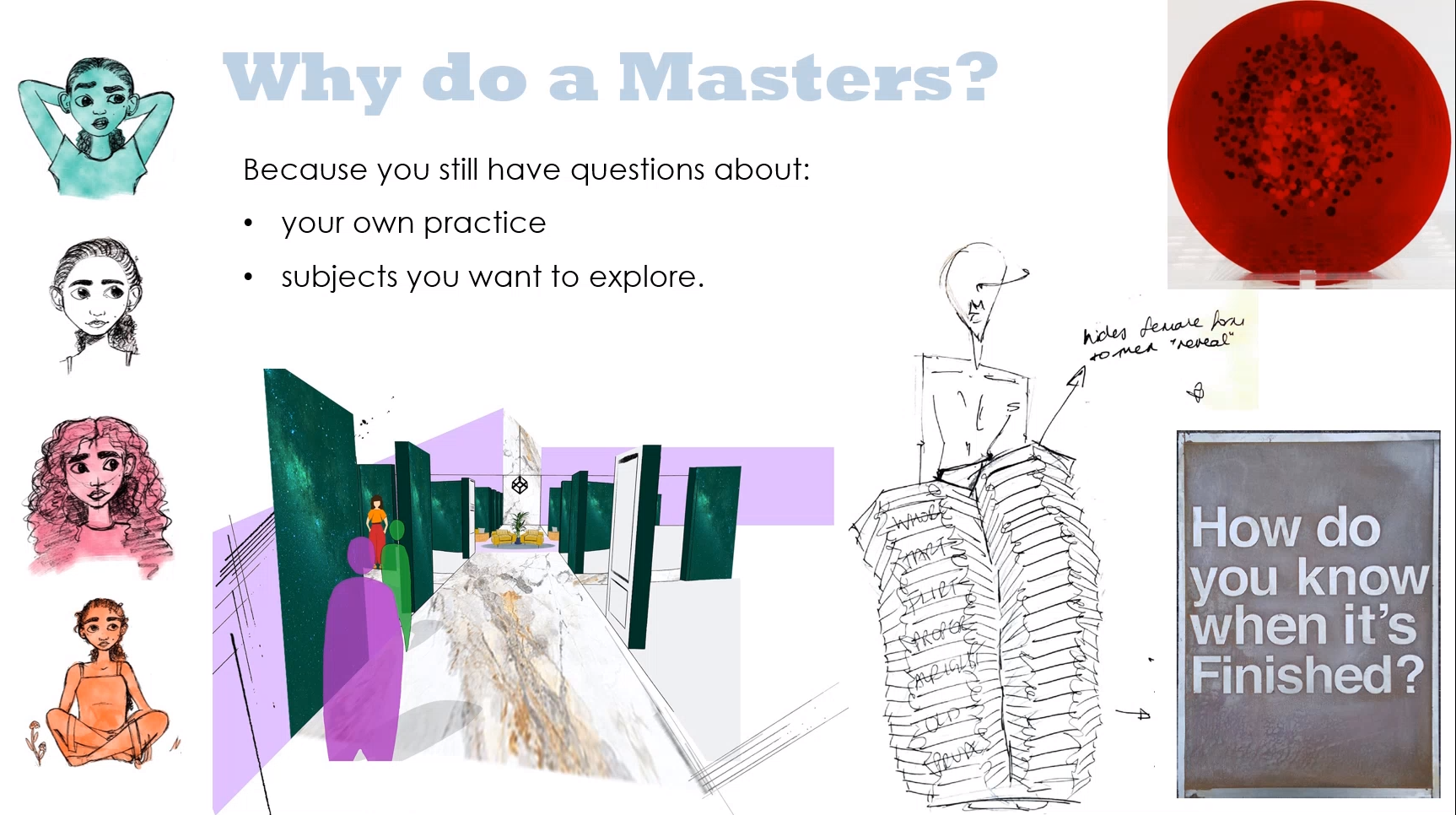 Chester graduates Al Jones and Callum Peters offered an insight on how they progressed onto becoming Senior Designers of User Experience in BBC at Salford. As they both graduates from Chester, it was intriguing to hear their career progression story. The BBC offers a trainee graduate each September. Looking through the job application it seems that they are also keen on employing being who are passionate in motion design, hence I will apply as soon as I can. If given the opportunity I would love to work for BBC as they are a company with a clear progression journey and multiple work benefits.

The upcoming professional practice portfolio interview will be useful as it will allow me to receive critical feedback to increase my chances in the graduate interview. I might also email Callum to ask for a advice on what pieces of key information to include in the CV and cover letter.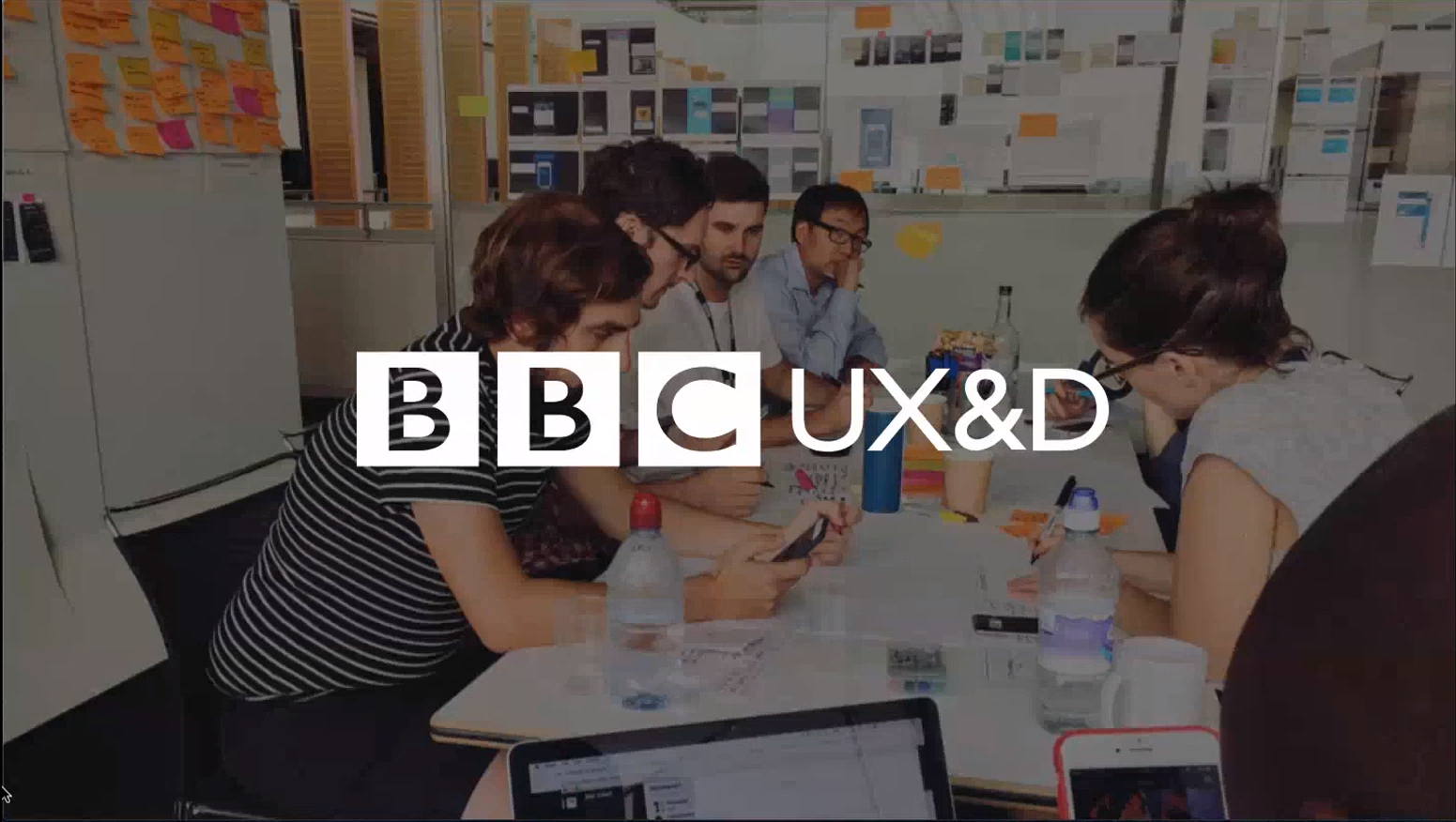 19th April 2021
The lecture by Anna Heinrich and Leon Palmer on contemporary visual arts projects was inspiring in unique ways. One particular commission which enlightened me was the 'Ship of the Gods' project.  It was a revitalisation of Yorkshire's Maritime museum collection. Three-dimensional light drawings also known as lidar scans, were used to visualise the insides of the Maritime boats and ships. Creating cross-sections or otherwise known as digital twins. These cross-sections are usually not visible, and the lidar scans reveal the hidden beauty of the ships' juxtapositions.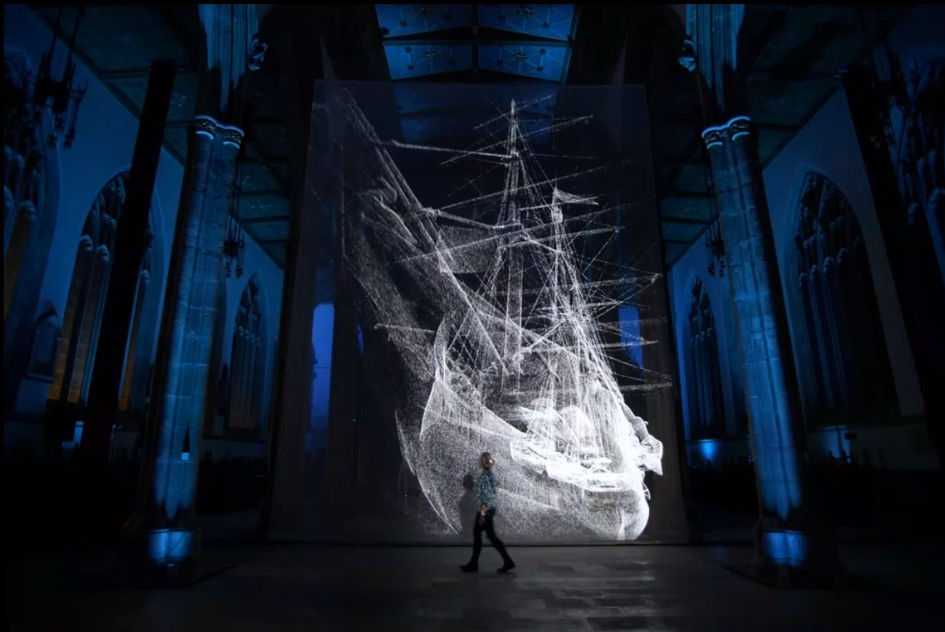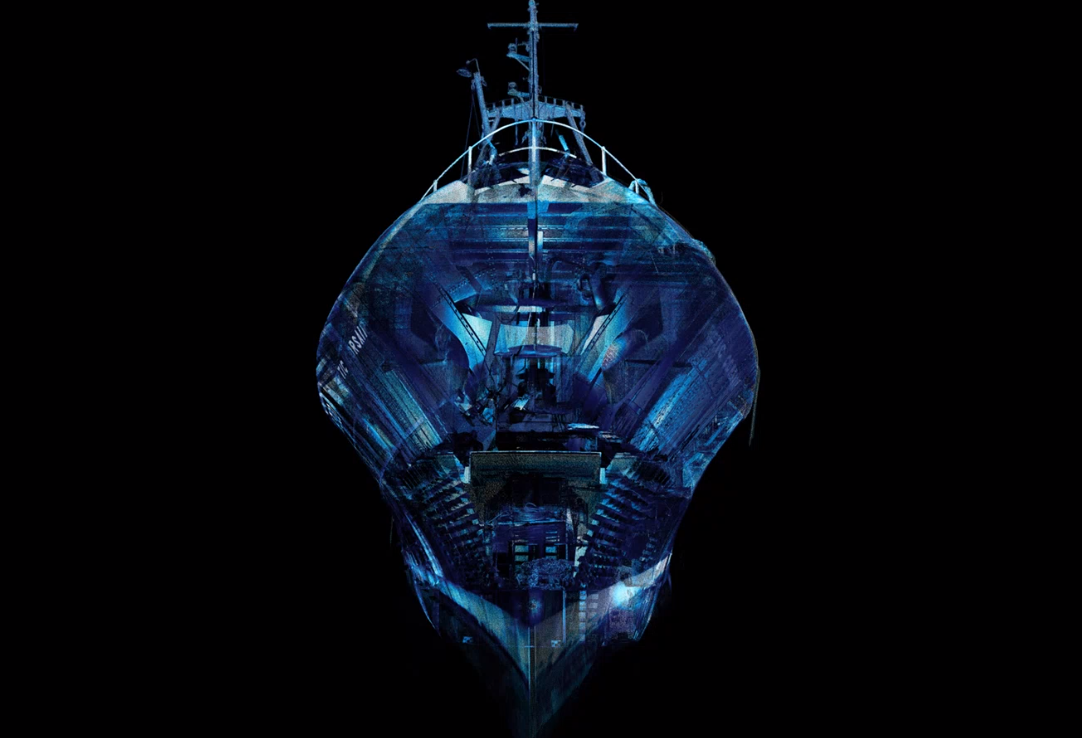 The little model ships proved to be easier to scan as a handheld lidar scanner could be utilised instead. Even though they were small in size the digital twins of the models proved to be fascinating as they can be easily scaled up to create high-definition, full of detail and intriguing shapes.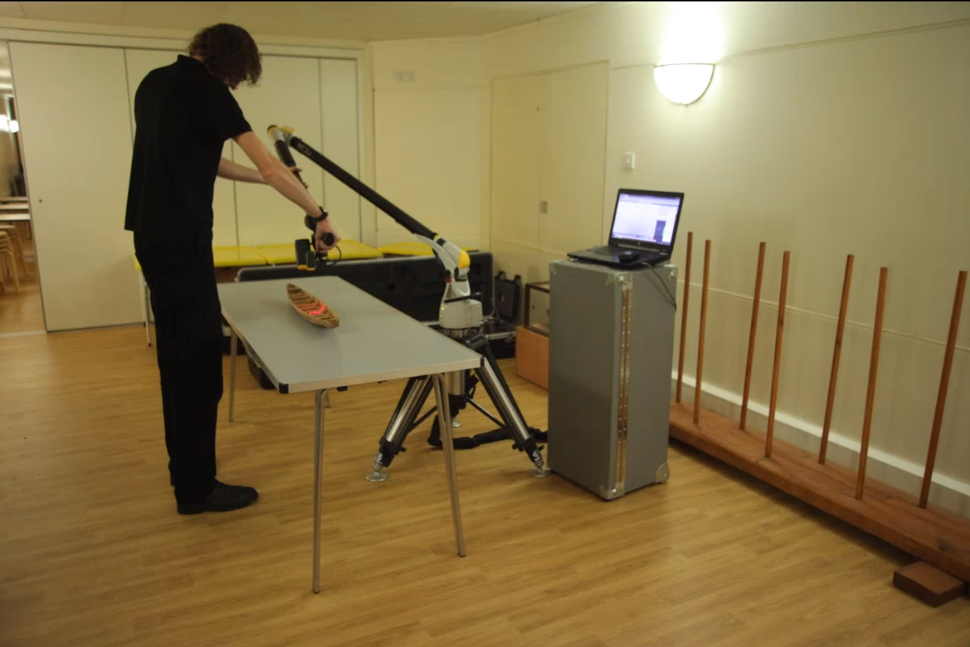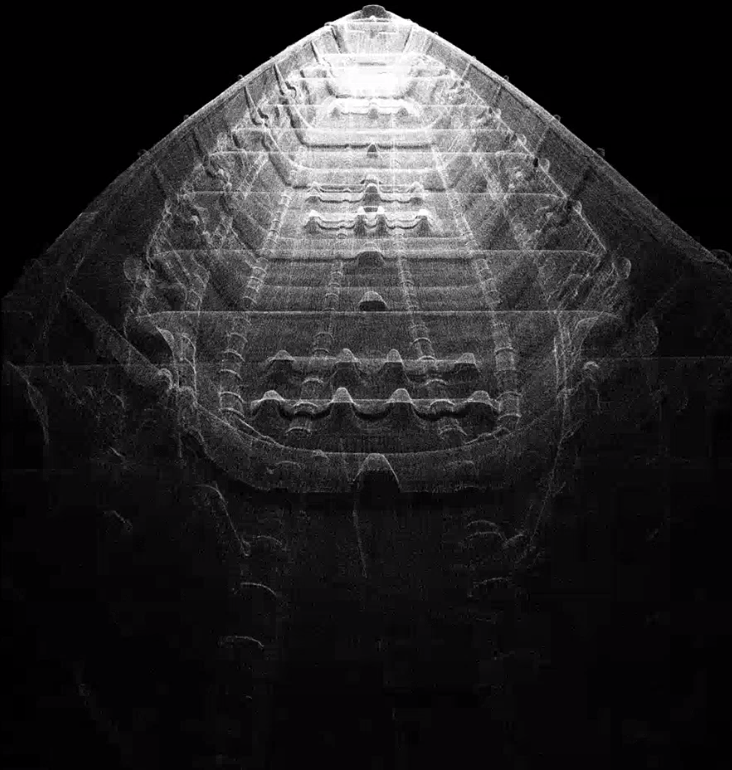 After researching lidar scans further I have discovered that the technology is used in the latest iPhone models, assisting in augmented reality based technology. Three dimensional modelling is an area of research which interests me as I am yet to experiment with modelling software such as Blender. I currently own an iPhone; hence the lidar scanning technology could prove assist me in modelling further down the line.